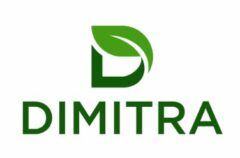 Dimitra is an established company bringing the latest agricultural technology to small-holding farmers in developing nations worldwide. Working with governments, NGOs, development banks, etc they provide mobile and web-based enterprise software to make farms more efficient and profitable.
The Problem Dimitra solves.
There are approximately 570 million farms worldwide with the agri-food industry worth an estimated value of $8.5 trillion. Smallholder farms represent about 500 million of those and 70% of worldwide production but are often under-resourced technologically.
The rising costs of suppliers and the shortage of labor mean that many of the latest and emerging technologies can give farmers a significant advantage.
Dimitra has developed 13 complimentary working software modules that consolidate complex inputs including sensors, satellite data, genetics, and a global library of best practices covering livestock and crop management.
Dimitra's blockchain solution provides farmer anonymity, enterprise level data security, document auditability, secure track and trace, immutability, and maintains privacy between government, corporations and farmers stakeholders.
They have also developed a worldwide network of experience with partners in 68 different countries with over 100,000+ farmers already connected.
Agriledger – project supporting farmers in tracing food origins, getting easier access to financing, and storing transaction data.
TE-Food – end-to-end food traceability solution
AgriDigital – Digitize grain management for agribusinesses globally
AgriChain – a software platform that brings together all stakeholders in the agricultural supply chain.
The Dimitra Token was created to accelerate the growth of the company's "Connected Farmer" platform. It derives its value from its utility within the Dimitra software ecosystem.
This Ecosystem relies on a network of decentralized node operators who execute a proof of stake validation functionality. These node operators have to stake tokens to participate and get a fee from each transaction processed.
Transactions are created according to several patterns defined by the transaction type. The most common types are registration of encrypted farm data, farmer observations, livestock reports, sensor data, payment of services.
Farmers are also incentivized, through the use of Farmer Points, to interact with the ecosystem (registering stock, managing data etc) and can get discounts on future services. The Farmer Points have a direct relationship to the Dimitra Token.
Dimitra Token will be distributed according to a predetermined distribution schedule with a maximum supply over 20-years of 1 billion tokens. They have reserved 200 million tokens for the team, advisors, founders, early investors and contributors.
Dimitra offers its own staking model directly within its own portal, offering 13%APY
Dimitra have there own PDF to help explain their Tokenomics: Litepaper (pdf)
Earning Potential Options
Earning Potential Explained
Users of the Dimitra Ecosystem can gain Farmer Points by interacting with the software. These points offer benefits within the Ecosystem but also have a direct relationship with the token.
Registering & managing livestock
Registering and managing crops
Using the marketplace
Providing data
Staking
Dimitra offer staking, starting 13% APY for deposits of 90 days or more. It is offered directly through the in-house portal.
CEO & Founder
Previous Experience
Founder/CEO – Current
Blockchain Guru: Blockchain & Artificial Intelligence consulting and software development firm specializing in enabling corporations to develop and/or integrate blockchain and machine learning into their business.
Blockchain Research Institute
Government Blockchain Association
Founding Member
Cryptonite

Chief Digital Currency Officer
Previous Experience
Blockchain Guru ; Blockchain & Artificial Intelligence consulting and software development firm specializing in enabling corporations to develop and/or integrate blockchain and machine learning into their business.
Dominion Bitcoin Mining Company LTD
Strategic Enterprise Account Manager Western Canada
BlackBerry
Ecosystem Partners include:
Agstack
The Linux Foundation
Unizen
Blockchain research institute
Morpheus Network
NMC Coop
ABRAFRUTAS
Agzon
Dronex
NAGRC&DB
Enterprise Ethereum Alliance
What technologies are used in the Dimitra platform?
The Dimitra platform uses mobile technology, machine learning, Internet-of-Things devices, satellite and drone imagery, genomics, and advanced farming research. The human inputs via the mobile app are combined with sensors, satellite data, and DNA tests to give practical and usable information to farmers.
Who is the CEO of Dimitra.io?
Jon Trask is the CEO of Dimitra.
What is Crop Technology?
Crop Technology is any innovation or technology that helps to improve efficiency, profitability and/or sustainability. It includes hardware and software, business models, new technologies and new applications.