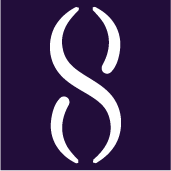 SingularityNet is a marketplace for AI creators. They can list their algorithms/software and then businesses can pick and choose their requirements. A key feature is that the projects may have been unrelated when created but can be combined in creating a solution.
The Problem SingularityNET solves.
Most AI research today is controlled by a handful of corporations—those with the resources to fund development. This has led to AI development being fragmented.
Most AI solutions are developed by one company and perform one extremely narrow task, and there is no straightforward, standard way to plug two tools together.
Many of the state-of-the-art AI tools currently only exist in GitHub-type repositories created by graduate students or independent researchers.
The latest algorithms for image and video analysis, machine translation, automated theorem proving, bioinformatics data analysis, etc do not get sufficient exposure to real-world data to improve.
In each of these scenarios, these independent developers have no readily available way to showcase or monetize their creations.
SingularityNET is a launchpad where developers can quickly get their AI models and algorithms into real-world applications whilst also being suitably compensated.
The SingularityNET Solution
SingularityNET provides an automated process that enables any business to connect existing AI tools to build the solution it needs.
It enables developers and academics by providing an easily accessible marketplace in order to monetize their clever AI code.
It creates a format that aims to allow different AI solutions to be combined with relative ease.

For example, if a text-to-speech AI and an Italian-to-English translation AI were both on the network, then the network as a whole would be capable of using Italian text to produce English speech.

AI tools require large and accurate datasets, and the marketplace makes them accessible to end users and developers.
The tools provided by SingularityNET include:
AI Marketplace; listing and monetizing of AI projects
AI Publisher; service to package AI projects to allow them to be sold and help with interoperability with other listed AI projects
Competition for SingularityNET
Other AI projects:
Ocean Protocol; A marketplace for data required by AI companies.
Numerai; a decentralized hedge fund that uses AI to analyze financial data
SingularityNET Tokenomics:
Earning Potential Options
Earning Potential Explained
Creators
The main method for earning is for AI creators to package and then list their AI projects on the marketplace. The marketplace operates using the AGIX token but it is possible for users to buy in Fiat and the exchange is done automatically.
There are different ways in which the projects might be sold (one-time use, ongoing access, as a service, etc) and in each case, a payment schedule is established through decentralized smart contracts.
Staking
Within the SingularityNET Ecosystem, the staking provides liquidity for a crypto-fiat gateway. Its purpose is to allow users the option to interact with AI providers using entirely fiat currency rather than AGIX tokens.
Staking is done in-house via their own portal: https://staking.singularitynet.io/howitworks and is based on a 30-day schedule.
Numerai is a hedge fund that utilizes artificial intelligence (AI) and thousands of crowdsourced machine learning models to make stock market predictions.
The aim of Ocean Protocol is to spread the benefits of AI by equalizing the opportunity to access and monetize data. Verifiable data sources can maintain ownership and privacy whilst supply […]
What is SingularityNET Token?
The AGIX Token is used within the decentralized SingularityNET ecosystem for transactions and community governance.
Where can I buy SingularityNET tokens?
The SingularityNET Token can be purchased at numerous exchanges including; Binance, Gate.io, BingX, BitMart, KuCoin, BitGet and Bybit.
What is SingularityNET used for?
SingularityNET is a decentralized marketplace for AI; it allows creators to share and monetize their algorithms/software etc