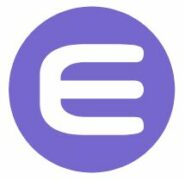 Enjin is an NFT ecosystem creating, trading, distributing, and integrating NFTs.
They started with a focus on gaming and providing the tools necessary for developers and users to benefit from NFTs. They have now broadened their products use case to all aspects of NFT utility including Art, Collectibles, Sports, Real World Assets, etc
Online trade of virtual assets is not new, they have been part of gaming for over a decade. However, the issues experienced by the gamers and the developers meant that it was being abused:
Payment Fraud
High fees and Slow transactions – Game publishers and communities rely on outside websites to handle buying and selling virtual items. This can cause slow processing, unclear money transfers, and expensive fees for players.
Lack of True Ownership & Rarity – The items are effectively owned by the platform and their use and value can be manipulated
Locked in and Centralized – the digital assets are not transferrable to other games/platforms
Expensive & time-consuming – Creating / Managing a virtual currency is complex
Unlike most cryptocurrencies when Enjin created the ENJ token, they were already a successful company in the gaming arena with over 18.7 million registered gamers, spending millions of USD in virtual goods sales across Enjin community stores. They, therefore, were ideally positioned to understand the benefits that blockchain and NFTs could have on their communities.
With a background in gaming, their software enables game publishers, game servers, and communities to manage virtual goods and in-game items across multiple platforms. Beyond gaming, Enjin's NFT solutions have use cases in art, sports, virtual experiences, collectibles, and even for tokenizing real-world items.
Enjin has developed tools that enable developers, businesses, and individuals to create, manage, trade, distribute, and integrate NFTs. This integrated ecosystem is comprised of an NFT minting platform, wallet, marketplace, SDKs and plugins, a robust API, and a QR code asset distribution service.
These blockchain solutions solve the problems that the Enjin community was experiencing and now they have been offered to the wider NFT world.
Two aspects of their solution are:
Efinty – allows you to use your digital assets across multiple chains that have integrated with the Polkadot ecosystem.
JumpNet – an Ethereum scaling solution to reduce transaction fees
The integration of these within their platform is offered for free with the only requirement being that each NFT minted includes some Enjin token that is locked up for the life of that asset.
Gala Games – NFT Games developer
Immutable X – aimed at enabling developers to build fast, scalable, and secure applications for NFTs and blockchain games.
The Initial token distribution of Enjin Coin (ENJ) is as follows:
40.00% is allocated to Private Sale
40.00% is allocated to Public Sale
10.00% is allocated to Team and Advisor
10.00% is allocated to Community, Marketing, and Partnership (incentivize community, beta testers, marketing and strategic partners)
1 Billion tokens of maximum supply are ALL in circulation.
One of the features of the Enjin NFT ecosystem is that creating an NFT requires that an amount of ENJ token is fused to that asset in its creation. Therefore as the number of assets created increases it will make the token more scarce. This builds in a deflationary aspect potentially making the coin more valuable.
If an NFT asset is no longer required it can be 'melted' which is the destruction of the NFT but the unlocking of the ENJ. Depending on the asset, this ENJ is then returned to the owner, with a percentage potentially going to the original creator.
Earning Potential Options
Earning Potential Explained
The biggest aspect of the Enjin ecosystem is the ease of minting new NFT's and the safe marketplace then offered. In building and trading digital assets in a safe and secure way you can take advantage of the thriving market particularly for gaming NFT.
Enjin also has a form of staking, earning Efinity (EFI) tokens as rewards. To stake ENJ, users simply need to mint and infuse NFTs with ENJ. The infused ENJ is automatically staked, and the creator receives EFI as rewards.
Some exchanges are also offering regular staking by locking up tokens for both ENJ and EFI.
Investors include:
Hashkey
Digital Finance Group (DFG)
Fenbushi Capital
Crypto.com
BlockTower Capital
#Hashed
Arrington Capital
Blockchain.com Ventures
Gala Games is a play-to-earn Gaming Ecosystem that allows players to own in-game digital assets and earn Cryptocurrency /  non-fungible tokens (NFTs) through gameplay.
What is Enjin used for?
Enjin's main use is around the creation, management and trading of NFT's. The company have a strong core around gaming but use the same structures for any NFT use. The Enjin coin is used in the minting of each NFT.
Is Enjin on Ethereum?
Yes, Enjin Coin (ENJ) is an ERC-20 token. It, however, uses its Jumpnet solution to avoid the high transaction fees and its Efinity protocol to benefit from the Polkadot cross chain availability.