Using blockchain technology they offer fractionalized ownership of real-world property investments.
A minimal investment allows proportional ownership of an appreciating property asset whilst earning a regular passive income.
The Problem EstateX solves.
Real estate investing is not simple, accessible, or affordable for most people.
Requires significant financing
Excellent creditworthiness
Legal and professional costs
Property maintenance and management costs
Lack of access to the best and most profitable properties
low liquidity investments due to slow-selling times and difficulty in lending.
EstateX plans to solve these problems by offering blockchain-based smart contracts and fractional ownership.
They will have two types of token that represent ownership (PROPX) and utility ($ESX) within the ecosystem. They will then have a marketplace for initially buying fractions of properties as well as a secondary market for the resale of those tokens. It will also be possible to earn the $ESX tokens from the rental of the property in proportion to the number of PROPX tokens held.
Initially starting in Europe and then North America the project is already applying for local licenses to comply with regulations in each area where fractionalized ownership will be offered.
Metropoly – A crypto project 'Disrupting the Future of Real Estate Investment'
Fundrise –  is an online investment platform that allows everyday people to invest in commercial real estate.
Where can you buy EstateX:
The project will have two tokens.
The initial $ESX token will be the main utility token that will have constant demand built-in as all FIAT rental payments will be used to purchase $ESX for disbursement to the property owners.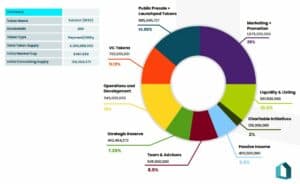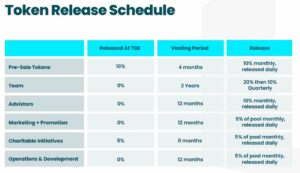 The second token is PROPX. It is a security token that represents ownership of a fraction of a Real Estate Investment.
This will be tradeable on an in house PROPXCHANGE.
Ownership of both the $ESX and the PROPX tokens will include DAO governance and the DAO will decide on the purchasing and investment properties to be considered.
There is also a mini-DAO for each property made up of the respective PROPX owners.
Earning Potential Options
Earning Potential Explained
The main income is from ownership of the PROPX token entitlement to proportional rent from the property which is paid in $ESX tokens. It is also intended that due to the property appreciating in value, when selling the PROPX token on the secondary market, it will have gone up in value.

Chief Executive Officer and Co-Founder
Previous Experience
Nature Science and Innovation Management
Chief Technical Officer and Co-Founder
Previous Experience
Interim Chief Technology Officer
Consultancy for startups
bunq
Technical Product Manager
Ethereum
Agile Engineering Manager
Samebug
Engineering Manager
Prezi
Metropoly is a decentralized project that offers fractionalized ownership of income-generating real estate. They create an NFT that is linked to a specific real-world property. They then sp […]