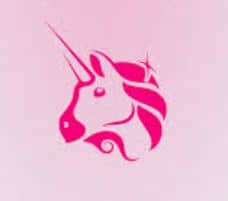 Project with Tokens / Coins available on Uniswap.
What is Uniswap (V2)?
Uniswap is an active decentralized cryptocurrency exchange on Ethereum.
V1 was released in 2018 as a proof of concept and V2 was released in 2020 as a production model. In 2021 they also released Uniswap (V3).
Uniswap V2 allows traders to directly swap from one ERC-20 token to another ERC-20 token. Traders don't trade directly with each other. Instead, they trade with a token 'liquidity' pool that has both tokens reserved.
Each version of the Uniswap protocol is still in use and will continue as long as people are prepared to provide liquidity into the pool on that protocol.