STOP labeling your Trend Lines with a 'TEXT' box!
Be a PRO and have labels that are visible how, where, and when you want!
What are Trend Line Labels?
Definition
Trend lines can be used to identify and confirm trends. A trend line connects at least 2 price points on a chart and is usually extended forward to identify sloped areas of support and resistance.
(Source: TradingView)
Why label your Trend Lines correctly?
If you have been using 'Text' boxes to label your trend lines you will already know the frustration and limitations that they can cause. I can even blame some lost trades due to not being certain which line was resistance when scrolling the chart and/or changing the time frame.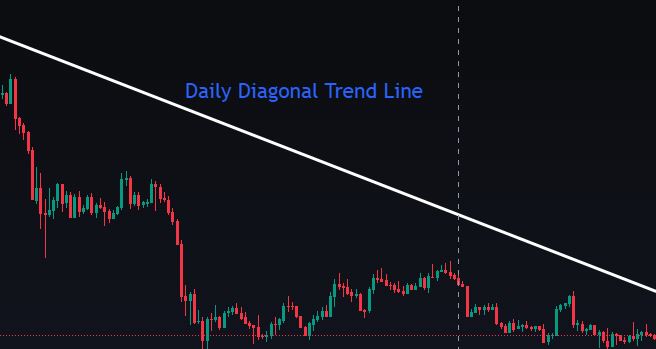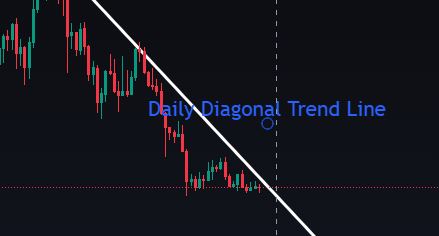 Correctly labelled lines are easier, faster, more efficient and standardized to your own custom requirements. That means you have easily repeatable chart setup's that you can trust. No more wasting time trying to remember if your Daily Resistance is white or dotted blue!
Templates; Save Time and bring order
The other HUGE advantage of labeling lines correctly is that you can save all of your choices as 'Templates'. This means whenever you want a line you can simply choose from the options and your pre-selected color, style, text, and location will be instantly available.
How to Label your Trend Lines.
1. Draw a trend line as normal and then click on the line.
This will open the trend line settings.
2. Click on the 'cog' within the settings
3. Enter a name/label for the trend line.
This is what will be seen on the line, on the chart. You can also adjust size, color etc
I standardize the colors for clarity on all time scales. eg Resistance lines are always white, trend lines are always blue.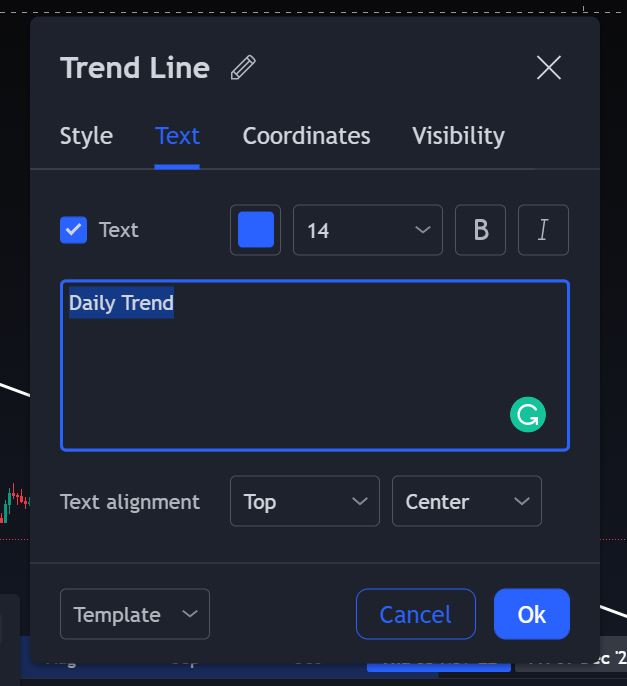 4. Choose a location for the label,
This determines where the label appears in relation to the line.
In most cases, I prefer to have the label Middle / Center but in some cases, such as a resistance line, having the label above or below your line may keep things more precise on your chart.
5. Create a Template.
Having set up your line as desired, you can then save it so you don't need to select all those options again.
You can create a new template for every version of a line you require and then have them saved, ready for instant setup on your chart!
Click on Template (bottom left)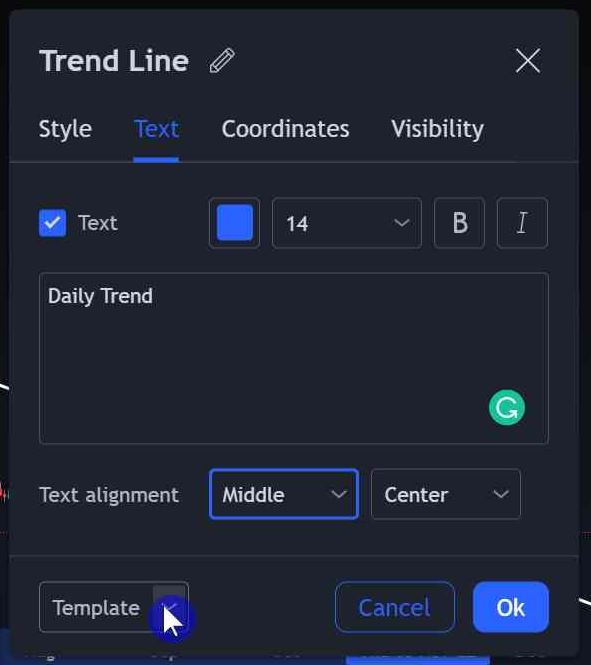 6. Give the template a name.
You will eventually have an individual template for each type of line you might require.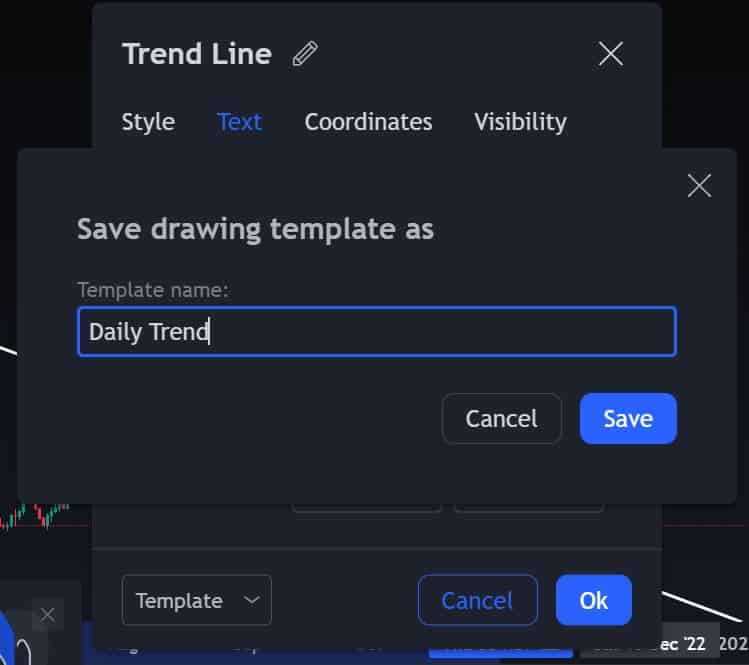 Improved trend line labels.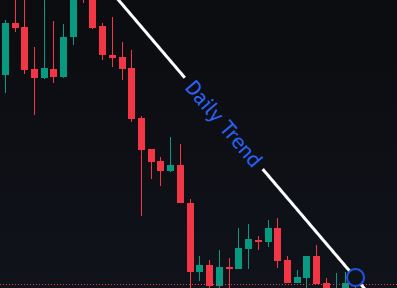 Saving Time with Templates
Draw your trend line as normal and then click on the line.
Click on Template (bottom left) and then select the required template from the list of trend lines you have created!